Unleash Your Inner Picasso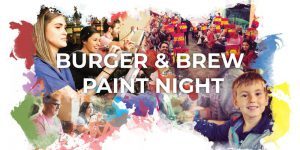 Don't miss this once-a-year opportunity to give back, make new friends and discover your inner artist!
Our Burger & Brew Annual Fundraiser brings the community together to network, learn about upcoming events, and have an amazing time making your very own masterpiece! At the end of the night, you will be amazed at your newfound painting skills!
Time (and space!) are running out so get your tickets today!
---