Project Boon Events
---
Backpack Giveaway Events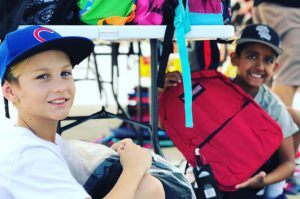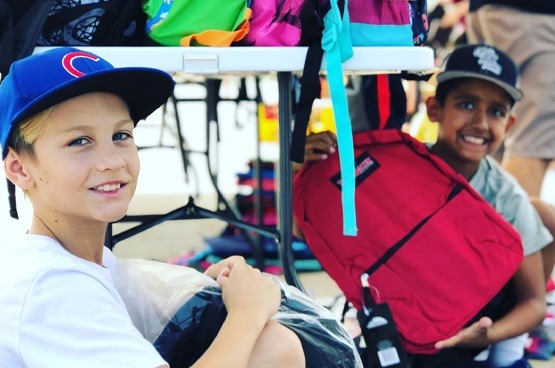 Project Boon teams up with Bloomington Community Health Center, Westminster Grocery Outlet, and Hillside Community Church for multiple drive-thru backpack giveaway & grocery distribution events. This FREE event helps local residents in need by providing:
Back-to-school backpacks with all the necessities for local school children
Groceries for families
---
Operation Devolver Backpack Event
Devolver. Return. Giving Back.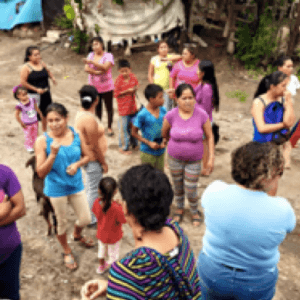 Back to school time for most means shopping for school supplies and getting ready for the upcoming year. In the tarp city of Barranca in Tuxpan near Jalisco, Mexico, families do not have the means to send their children back to school with the supplies they need for a successful year. These families receive very little government support. Their homes lack basic necessities. Project Boon knows these families should not have to face these challenges alone. Each year, the Project Boon team travels to the city of Tuxpan before the start of the school year to distribute backpacks, school supplies, food, and basic household necessities. The goal of Operation Devolver is to set the children of Barranca up for a successful school year by providing the supplies they will need.
---
Eat & Be Well Thanksgiving Event
Eat and Be Well is a one day event to celebrate Thanksgiving by supporting the underserved people in San Bernardino County. Eat and Be Well allows the community to come together to share a meal and express gratitude while insuring attendees are provided with the opportunity to access essential social service organizations that can change their lives. Each year multiple community minded organizations come together to serve individuals and families facing the challenges that accompany unemployment, health issues, and other related concerns.
---
Operation Devolver December Giving Event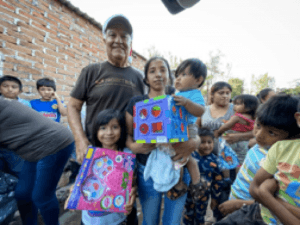 For most families, the Christmas season is a time to celebrate. When you lack basic necessities, it makes it difficult to get into the Christmas spirit. Families in Barranca near Tuxpan in Jalisco, Mexico struggle to provide food, water, and even shelter. They receive very little in the way of government support. Through Operation Devolver, Project Boon aims to bring joy to the community at Christmas. Each year, the team travels to Barranca with toys, sporting goods, food, and basic household items. If you would like to help spread Christmas joy in Barranca through Operation Devolver, please contact Project Boon.
---
Drive-Thru Christmas Event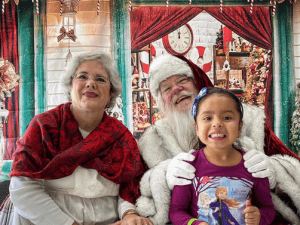 Every winter, Project Boon partners with local agencies to serve hundreds of warm meals and provide much-needed resources to underserved families in the Inland Empire. This year they are partnering with Grocery Outlet in Rialto, California. Together, they will hand out holiday-themed bags of groceries and toys to children – with a little help from Santa Claus himself! This annual holiday extravaganza will be a drive-thru event (while supplies last). Join Project Boon in spreading some holiday cheer to the families in your community!
---