Thank You All For A Successful 2018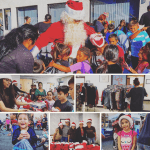 Our final IVRS event of the year was action packed with the largest attendance to date! We served 800 hot meals, hosted a clothes closet and grocery store, and every single child left with a stocking and a toy.
Special thanks to all of our dedicated sponsors, volunteers and vendors, especially IVRS, Tri Elements Fitness, Rancho Cucamonga High School, Cake Among Us and Gather Give & Grow for your awesome contributions!



---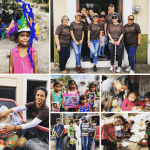 We closed out 2018 with our 7th Annual Operation Devolver Christmas event in Tuxpan, Jalisco Mexico. Thank you to everyone who contributed both in the U.S. and Mexico.
Because of you, all of these children were able to have a Christmas.




---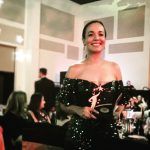 We are excited to share that our co-founder, Karina, was not only nominated but won the 2018 Spirit of the Entrepreneur award for Hospitality! She was honored for her work with Project Boon and our sister company Hitch Burger.
We are so proud of her and thankful for the recognition from the community.
It is very well deserved!


---