Spreading Joy This Holiday Season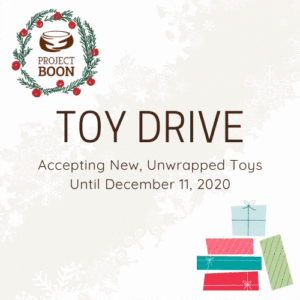 This time of year, we are typically making the final preparations for our annual December Giving and Winter Holiday events. In true 2020 fashion, we've once again had to pivot and find creative ways to help local families celebrate the season.
We have partnered with Giving 365 to help support an underserved school in the Inland Empire that desperately needs our help. With our 90% of their students at or below the poverty line, we have a lofty goal of collecting 800 toys so these kids can have something to celebrate this holiday.
To share some perspective, our usual partners include affluent school districts who encourage their students to donate toys for others in their community. With schools being closed, we are limited to how we can inspire generosity and need your help now more than ever.
Only YOU can help these kids have a merry Christmas!
---