Serving Up Some Holiday Cheer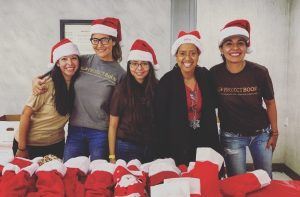 At Project Boon, every day feels like Thanksgiving!
The holidays truly provide us all with so many opportunities to give back to the underserved. There is no better feeling than being able to help change someone's entire day with a simple act of service.
We are continually thankful for the ongoing support of our vendors, volunteers, and everyone who donates their time and supplies to our holiday-based events.
The year isn't over yet! Help us close out 2019 by providing the underserved with some of our best holiday events yet!
---