Project Boon Holiday Events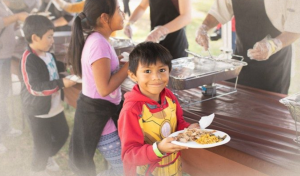 Have you been shopping lately? Walk into any store and not only are you inundated with Halloween candy, but Christmas decorations are already on the shelves!
This can only mean one thing…
It's time for our Project Boon Holiday Events!
This time of year is definitely our favorite because not only do we get the opportunity to help hundreds of local families, but we get to reconnect with our incredible volunteers who generously give their time year after year!
Learn more about our upcoming events below and hopefully, we'll be seeing you very soon!
---