Our Paint Night Sold Out!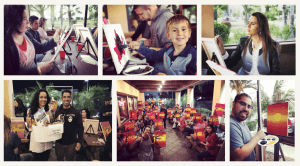 Thank you to everyone for coming out to our 6th Annual Paint & Craft Brew Fundraiser! With your incredible support, the event was sold out and we are closer to our goal of helping every underserved family in our community with the necessities of everyday life.
We had so much fun spending time with all of you and getting to meet some new faces – We can't wait for next year!
---