Introducing Our Latest Initiative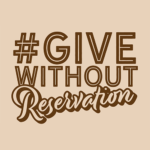 These days it's difficult to donate to an organization or cause without being wary about where your money is actually going.
Project Boon has always been about transparency and showing you exactly where and how you are helping your community.
Introducing #GiveWithoutReservation!
In the spirit of continued transparency, we've created this hashtag to help you see exactly where monetary and physical donations are going. Searching this phrase on social media will show how your generosity is directly helping families throughout Southern California!
This hashtag is also being used as a call to action for volunteers or anyone else wanting to get involved but may not be able to contribute financially. Give your time! Do something good for others without reservation. 🧡
---
Show Off Your Good Deed & WIN!
To say thank you for all the support you've shown us this year, we're excited to gift a Project Boon Hydro Flask to one lucky winner!
Follow us on Instagram for full giveaway details and enter to win!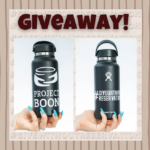 ---