Exciting News About Our Backpack Events!
For those of you who have been following us since the beginning, you know that our focus has always been hosting events in the Inland Empire. Historically this area has more residents in need of assistance, and we are so grateful to continue to serve the community we've loved since 2011.
Well, we have BIG NEWS!
Next month, we are hosting our first event in Orange County!
Thanks to all of our incredible supporters and partners, we are able to branch out and help a larger population of Southern California. We could not be more excited about this and hope to continue to expand our support for underserved families in our communities.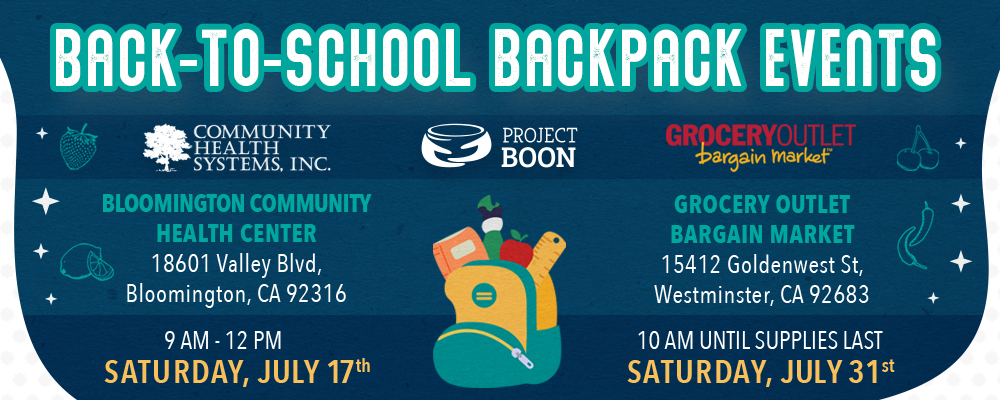 This summer, we're teaming up with Bloomington Community Health Center and Grocery Outlet Bargain Market in Westminster to host two separate backpack events!
Our team will be working with a whole host of strategic partners and community members to distribute backpacks filled with school supplies and bags of groceries to underserved families in these areas.
Our drive-thru events have been essential over the past year, and we cannot wait to connect with new friends in a new city!
Volunteer registration is now open, so please follow the links below to secure your spot for these unforgettable events.
Volunteer For Bloomington Event
Volunteer For Westminster Event
---