8,500 Easter Meals For Local Families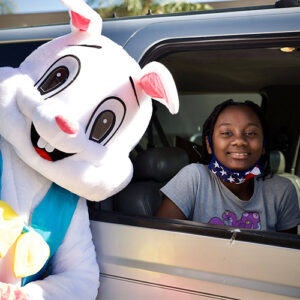 Thank you to everyone who made our Easter event a success!
Along with the support of our board members, there were so many volunteers and community partners who generously gave their time, donated candy and toys, helped us financially and lent us their support. We couldn't do this without you!
At this year's drive-thru event, we were able to hand out Easter baskets, community resource packets and hygiene kits to 300 local families! We also supplied each family with enough groceries to feed 4 people for an entire week! That is 8,500 total meals!
---