2020 Year In Review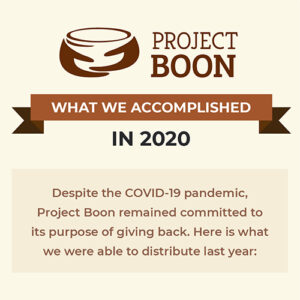 Last year showed us the true power of community. By working together, we were able to defy the odds and find ways to give back in ways we never thought possible.
When we had to shift gears in March, we did it. YOU did it.
Not only were we able to still hold our Easter and Mother's Day events (modified, of course) during the height of the pandemic, but we provided hot meals and resources to families in our community throughout the holidays.
We are so grateful for the opportunity to continue to serve those in need and look forward to doing more in 2021.
This new year will be filled with possibility and growth.🧡
Click here to see everything you helped accomplish last year!
---