Project Boon Announces Spring Community Health and Wellness Event
Project Boon has announced an upcoming event where families experiencing financial hardship can receive groceries, treat bags, and more.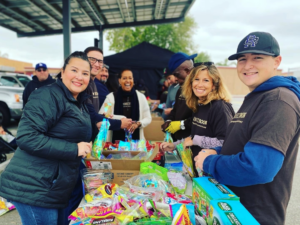 Since its inception in 2011, Project Boon has leveraged community partnerships to address food insecurity and general economic hardship in Southern California. To commemorate spring, the non-profit has announced its Spring Community Health and Wellness Event. Scheduled for April 1, 2023, the event will include giveaways to neighbors in need, including bags stocked with weeklong grocery supplies.
The Spring Community Health and Wellness Event marks a partnership with The Fontana Unified School District and the Rialto Grocery Outlet, two long-time Project Boon allies. "We are thrilled to be once again joining forces with these steadfast partners, who share our passion for helping underserved families in the local community," comments Project Boon's Ellyse Martinez.Project Boon has also partnered with national restaurant chain Sweetgreen, who opened their first location in the Inland Empire at the Victoria Gardens mall. For every meal sold on opening day, Sweetgreen is donating a prepared meal to Project Boon that will be distributed to the community at the Spring Community Health and Wellness Event.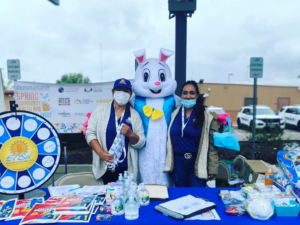 In addition to grocery bags, the Spring Community Health and Wellness Event will include fellow nonprofit and government agencies who will distribute much needed free health and social
service information, spring treat bags, arts and crafts, music, and even an in-person appearance from Mr. Bunny. Kids and families will have the opportunity to have photos taken with this springtime icon.