Eat & Be Well Preps for Its 3rd Annual Thanksgiving Event!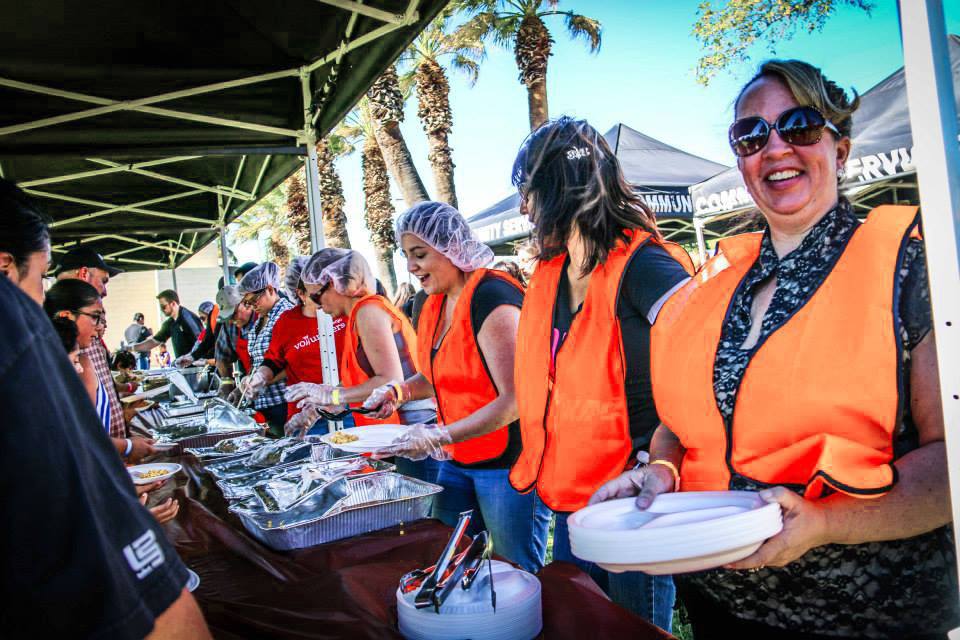 The third-annual, November 26th event will bring a traditional Thanksgiving meal, social services, and day of fun to the underserved community of San Bernardino County.  
"I have a passion for seeing people come together and use their resources to make a difference in the lives of others," says Christopher Suchánek, Eat & Be Well co-founder and CEO of Firm Media. "I believe that the receiver of the gift is the gift to the giver (and it's contagious). Having the opportunity to be involved with Eat & Be Well is a gift to me."
Led by a socially conscious steering committee that consists of individuals from several Inland Southern California's business and non-profit groups, Eat & Be Well is proud to support the underserved community of San Bernardino County. Its third-annual, one-day Thanksgiving event will be held on November 26, 2014 at Seville Park & Cypress Neighborhood Center in Fontana, California.
Not only does this occasion provide a traditional Thanksgiving meal to the community, it provides participants access to free health and wellness resources. Thanks to the collaborative efforts of the steering committee and its alignment with a variety of organizations and vendors, Eat & Be Well is able to offer a diverse array of services to those in need. Founded in 2011 with his wife Ana Karina Suchánek (owner of Cowboy Burgers & BBQ restaurants in Rancho Cucamonga and Baldwin Park), Eat & Be Well is committed to the belief in – and beauty of – community.
Last year's Eat & Be Well event served more than 1,100 people, provided entertainment from several artists, featuring the young talent of Music Changing Lives, and welcomed presentations from keynote speakers, including Fontana Mayor Acquanetta Warren. In following up to the family, food, and fun memories of Eat & Be Well 2013, this year's event strives to continue building on the significance of giving back.
"One of the most rewarding parts of working on the Eat & Be Well committee is when I receive a 'thank you' from people planning to attend the event, and they explain how much this event means to them and their family," says Jennifer Arbayo, steering committee members, lead coordinator regarding all internal and external organization of Eat & Be Well, and Executive Assistant at Firm Media. "All they wanted was to be able to provide their family with a Thanksgiving meal, and this event offers them that opportunity."