Local Nonprofit Project Boon Marks Milestone Helping Families Abroad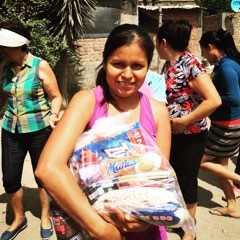 RANCHO CUCAMONGA, California, June 2, 2016—Project Boon, a 501(c)(3) health and wellness nonprofit based in Inland Empire, announced its latest "Operation Devolver" trip this June, commemorating five years of philanthropic visits to the Jalisco region in Mexico.
Since 2011, Operation Devolver has partnered with businesses and individuals to send volunteers, 3600 pounds of food and household necessities, 400 toys and sports goods, and numerous school supply packages to the "Barranca," an underserved area of Tuxpan, a town south of Jalisco. Trips aim to support families living in impoverished conditions and to create personal connections among participants. 
Chris Suchanek, executive director of Project Boon, began organizing excursions to Tuxpan after visiting the town with his wife on vacation five years ago. When they discovered that poorer areas lacked electricity, running water, and other necessities, they returned with friends, family, volunteers, and donations. Suchanek formalized these trips through Project Boon, which now runs three philanthropic visits a year. 
"Project Boon's mission is to make meaningful action accessible to all," says Suchanek, who is also owner of Inland Empire's Cowboy Burgers & BBQ, run by his business partner and wife, Ana Karina Suchanek, and CEO of interactive marketing company Firm Media. "We started Operation Devolver as one of our projects because it offers a straightforward way to return some of the 'good' we've received."
Entering this milestone fifth year, Operation Devolver's organizers have begun developing relationships with administrators and community outreach programs in Tuxpan. Suchanek believes that building trust between local programs and the underserved is essential. 
"These families are wary of assistance from the Tuxpan government," he says. "We've earned their trust, so they're more willing to explore services when we act as a liaison." 
Tuxpan-based programs include daycare and affordable school backpacks. By connecting families with these resources, the goal is to improve conditions in a lasting way.
Project Boon has planned three Operation Devolver excursions in 2016. The organization invites people interested in attending or supporting the events to visit OperationDevolver.org and to follow its progress on social media.