IVRS Christmas Event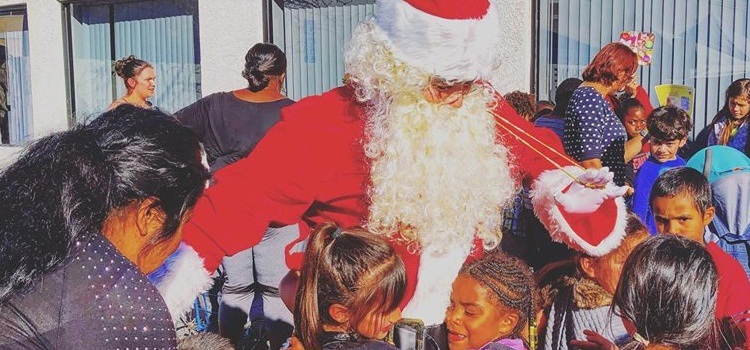 Event Details:
December 18, 2019 12pm – 4pm
IVRS San Bernardino
939 N D St. San Bernardino, CA 92316

For many, Christmas is a time to get together with family and friends to celebrate. For some San Bernardino County residents who live in underserved communities, there is little to celebrate. For this reason, local non-profits Project Boon and the Inland Valley Recovery Services (IVRS) team up with Kids Against Drugs to spread some holiday cheer by hosting the IVRS & Project Boon's Annual Christmas Luncheon.
The day's activities include:
Warm traditional holiday meals
Health and resource vendors
Clothes closet (men, women, children)
Santa Claus with photo opportunities
Stockings and toys for all the kids
Games & crafts for the kids
Raffle, in which attendees can win prizes such as bicycles
In addition to the events listed above, the IVRS & Project Boon's Annual Christmas Luncheon will provide music throughout the day and include dozens of vendors, each providing health and wellness services or access to much-needed local resources. Additionally, Omnitrans, San Bernardino County's Public Transit System, will be providing free all-day bus passes to residents who wish to attend the event. Interested residents can arrange to receive a free bus pass by contacting Project Boon or IVRS.
"One of the most rewarding parts of working on Project Boon events is when I receive a 'thank you' from people planning to attend the event, and they explain how much this event means to them and their family," says volunteer Jennifer Arbayo, "All they wanted was to be able to provide their family with a warm meal, and this event offers them that opportunity."
Volunteer Registration
Vendor Registration
Donate
For more information about Project Boon or any upcoming events please contact us at 951-305-3038 or at info@projectboon.org.