Empowering Change: Supporting Grassroots Nonprofits and the Impact of Project Boon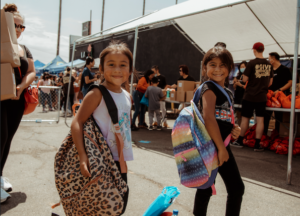 In recent years, there has been a notable shift in the philanthropic landscape, with individuals and organizations seeking out smaller grassroots nonprofits to make a direct impact. This trend reflects a desire to ensure that donations are utilized effectively, with a greater emphasis on transparency and personal involvement. Project Boon exemplifies this movement. With less than 20% of donated funds allocated to overhead costs and founders who have never received compensation, Project Boon offers a unique opportunity to contribute directly to community welfare. The nonprofit explains how supporting Project Boon aligns with the growing trend of finding impactful nonprofits and making a difference.
Project Boon distinguishes itself as a nonprofit that prioritizes maximizing the impact of every dollar donated. With less than 20% of funds dedicated to overhead expenses, the organization ensures that most resources directly benefit those in need. This commitment to efficiency is crucial for donors who want to see tangible results from their contributions.
The remarkable impact of Project Boon is not only fueled by its noble cause but also by the unwavering dedication of its founders, who have harnessed the power of their for-profit businesses, Hitch Burger and Firm Media, to lay the foundation that birthed the organization. This unique symbiotic relationship between their entrepreneurial ventures and Project Boon highlights the founders' deep commitment to making a difference in the communities they serve.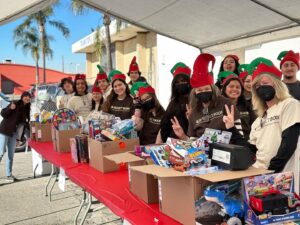 One of the most compelling aspects of supporting Project Boon is the opportunity for donors to witness the impact firsthand. The organization hosts holiday-based events where contributors can not only see where their donations are going but also actively participate in distributing essential items, such as backpacks and school supplies, to families in need within the community. This level of transparency and engagement is a powerful motivator for individuals and organizations to support Project Boon.
The late Jack Long, from the Fontana Foundation of Hope, was a long-time supporter of Project Boon's annual Eat & Be Well event. He once expressed his appreciation for the organization by saying, "I really like donating to Project Boon because we can write a check and the next day come out to an event and see exactly where it went." This sentiment encapsulates the essence of Project Boon's commitment to transparency and accountability.
Join Project Boon in making a meaningful impact in communities throughout Southern California. There are several ways you can get involved:
1. Corporate Event Sponsorship: Support Project Boon's initiatives by becoming a corporate event sponsor. Companies can demonstrate their commitment to corporate social responsibility while making a tangible difference in the lives of those in need.
2. Make a Reoccurring Donation: Every contribution, no matter the size, has the potential to transform lives. A reoccurring donation will directly support Project Boon's programs and initiatives, enabling the nonprofit to continue their vital work in the community.
3. Volunteer: Experience the joy of giving firsthand by volunteering at Project Boon's events. Whether it's distributing supplies or lending a helping hand,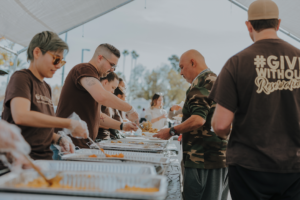 involvement will make a meaningful difference in the lives of individuals and families.
To learn more about how you can support Project Boon or to get involved, please visit their website or contact them directly at 951-205-3038, or by emailing info@projectboon.org. Together, we can create positive change and empower our community.