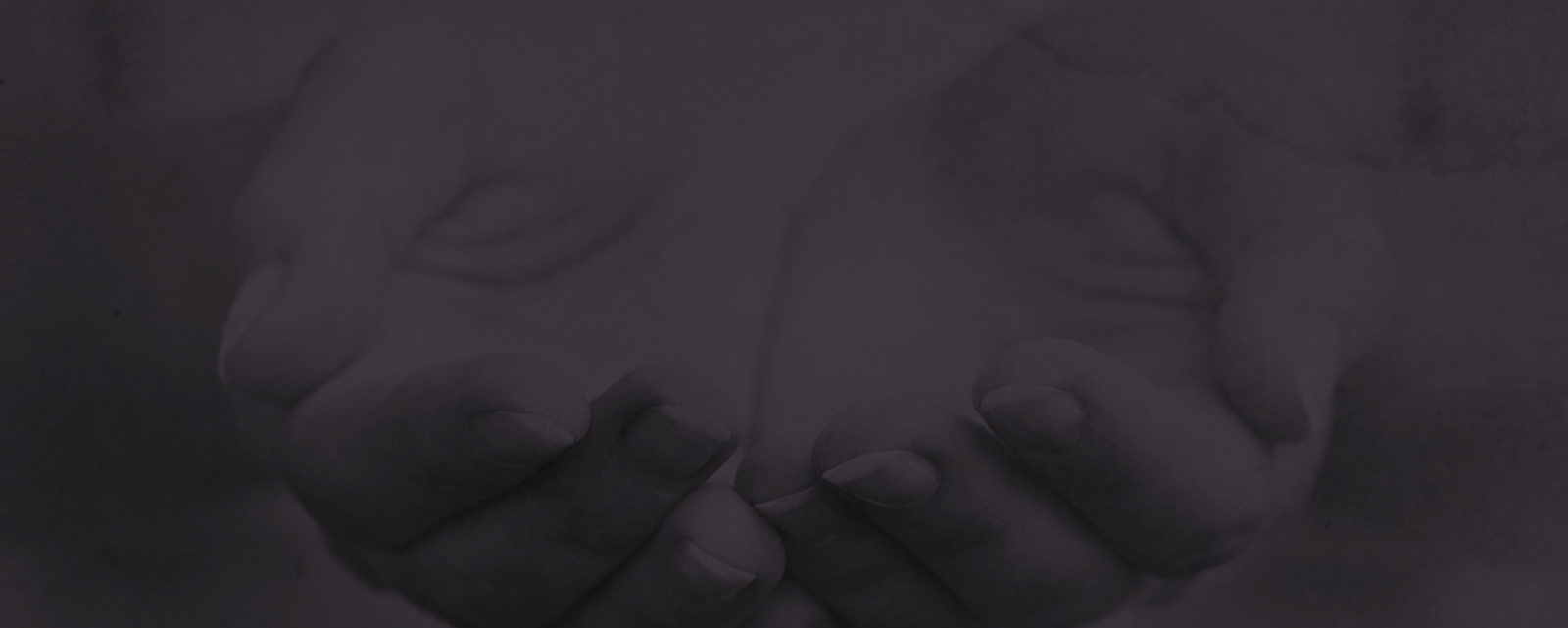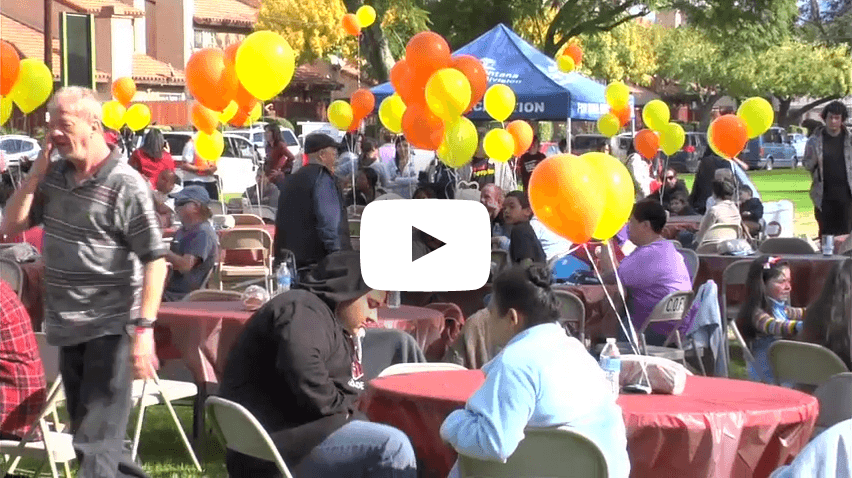 Every Thanksgiving, Project Boon organizes a holiday event to provide for families in the Inland Empire, California who would normally not have the opportunity to enjoy a warm meal around the holidays. On the day before Thanksgiving, those in need can enjoy a free meal served by Project Boon volunteers. Not only does Eat and Be Well meet the need of hunger, but volunteers also spend time connecting with the people in the community on a personal level. Additionally, our team coordinates much-needed health and social service providers who volunteer their time and assistance to this community to meet their physical and emotional needs.
Give Thanks. Raise Hope. Strengthen Community
In 2010, two ordinary people had a big idea. An entrepreneur met and fell in love with a restaurant owner. With a shared passion for serving the underserved (and a great, big BBQ pit), Chris Suchánek and Karina Vazquez decided to prepare and donate 20 Thanksgiving turkeys to their local area Midnight Mission.
But their first step toward making an impact in an underserved community felt nearly impossible. As they drove up to the Midnight Mission, the sight before them left them speechless. A sea of people was waiting for a hot meal. They realized that though it would help, 20 turkeys would not completely meet the need of all the hungry people. But small steps make lasting impressions and pave the way for bigger changes to be made in the future, so the idea of Eat and Be Well was born.
Chris and Karina got to work, and in 2011 they held their first official Eat and Be Well Thanksgiving Event. That year they served more than 2,500 people! But not wanting to be in a position to turn anyone away, they had prepared more than enough food and were left with 800 extra plates.
Determined to ensure every meal was served, Chris called the Midnight Mission they had served the year before to find out if they could use the extra meals. To his shock, the volunteer at the mission gladly accepted the meals and told Chris that they were regularly short about 800 meals every year!
They not only met a need where they were serving, but they fulfilled a need elsewhere, too! The same mission where just the year before they felt they had hardly put a dent in the need, they supplied for just one year later.
Eat & Be Well 2023
Since 2011, we have been committed to supporting the underserved community of the Inland Empire. In celebration of the 12th annual Eat & Be Well, we are thrilled to continue our format of serving a warm Thanksgiving meals, as well as distributing uncooked turkeys and fixings! We are also pleased to be able to provide a number of health resources for those in attendance.
For those interested in volunteering or donating for Eat & Be Well please email info@projectboon.org for more information.
Donate
Contribute money or non-perishable, Thanksgiving-related food items to give families in need a true holiday experience. Donate online or by contacting Project Boon.
Sponsor
In addition to volunteer opportunities and canned food donations, we have multiple sponsorship opportunities available for those who would like to help! You can help provide a meal for a family in need. Simply click the link below to make a monetary donation.
Be That Someone
If you would like to get involved with Project Boon's Eat and Be Well Thanksgiving Event, simply visit the link below to register to volunteer. If you have never volunteered before, this event is a great place to start. Our team welcomes everyone and will be there with you as you learn the lay of the land.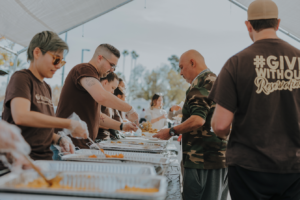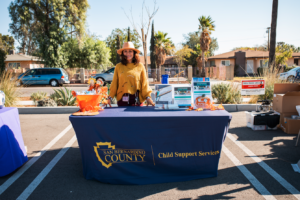 Vendor Registration
For any vendors wanting to get involved with Project Boon's Eat and Be Well Thanksgiving Event, simply visit the link below to fill out a participation application.
Event Location
Cypress Neighborhood Center
8380 Cypress Ave
Fontana, CA 92335
Drop-off Locations
Click the link below to view where to drop off donations.