Fontana Mayor Announces Eat & Be Well Will Continue As Long As She is In Office!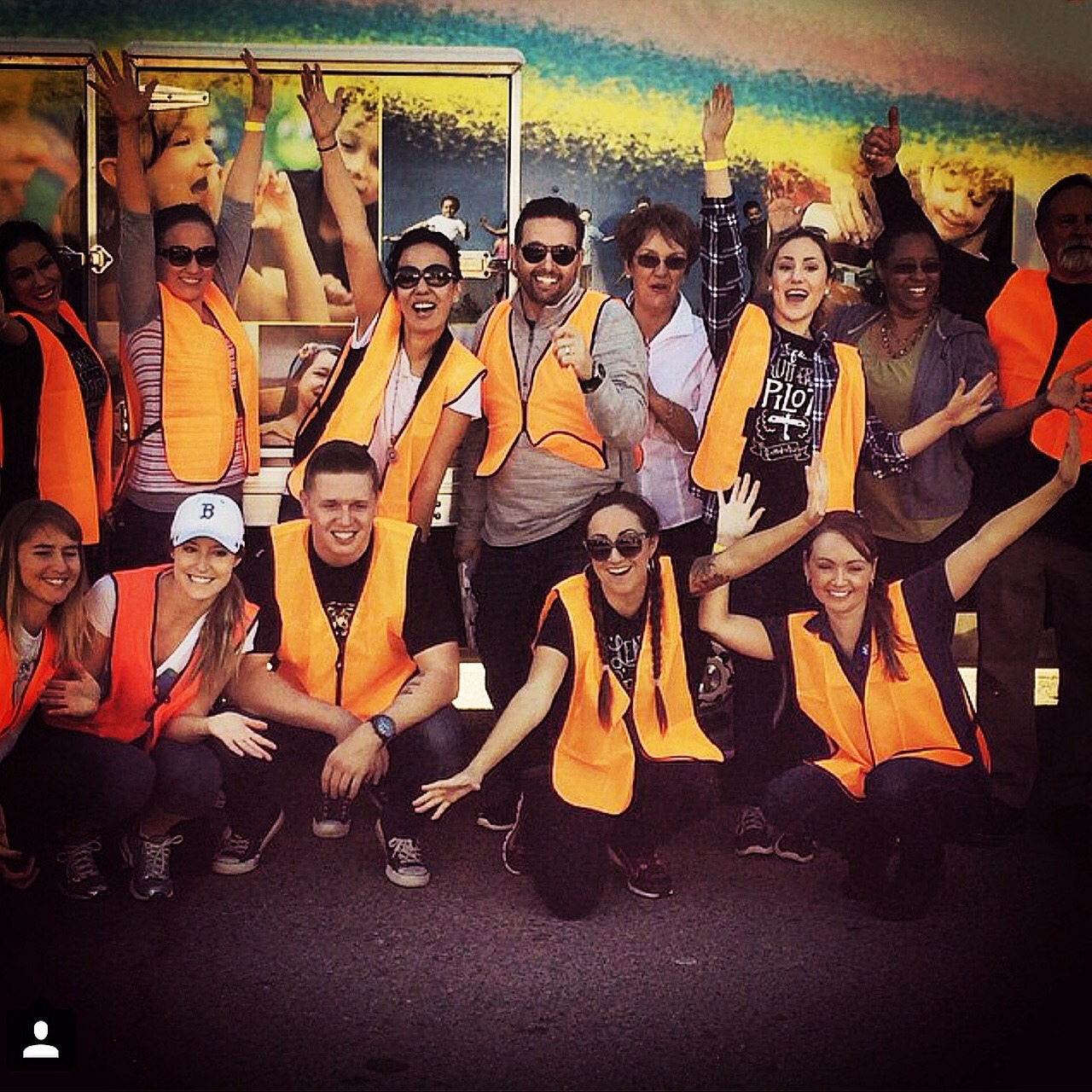 The 3rd annual Eat & Be Well event exceeded expectations, providing 1,800 plates served, 80 haircuts for both adults and children alike, and capturing the attention from both print and television media.
Backed by a socially conscious steering committee, Eat & Be Well 2014 was more than a memorable community event – this year proved it's staying power. Held on November 26th at Seville Park in Fontana, this Thanksgiving event was a day that counted.
It is thanks to the collaborative efforts of the steering committee and its alignment with a variety of organizations and vendors, Eat & Be Well is able to offer a diverse array of services to those in need. Founded in 2011 by a husband-and-wife team, Christopher Suchánek (CEO of Firm Media) and Ana Karina Suchánek (owner of Cowboy Burgers & BBQ restaurants in Rancho Cucamonga and Baldwin Park), Eat & Be Well is committed to the belief in – and beauty of – community.
Following the keynote speech from Christopher Suchánek, co-founder of Eat & Be Well and CEO of Firm Media, the re-elected Major of Fontana had a few lasting words. From the solo individuals who counted down the days to this event as this would be their only Thanksgiving celebration to the families who are unable to provide a full meal for their families, the underserved community cheered as Mayor Acquanetta Warren said: "Thank you all for coming out…and as long as I'm mayor, we will definitely support this event every year."
While last year's Eat & Be Well event served more than 1,100 people, this year's event out-did itself! "This year was the best ever! We served 1,800 plates, gave 80 haircuts to both adults and children, and provided 100 free takeaway Thanksgiving gift baskets from Young Visionaries!" said Jennifer Arbayo, steering committee members, lead coordinator regarding all internal and external organization of Eat & Be Well, and Executive Assistant at Firm Media. "I can only imagine how next year's event will turn out…So far, so great."
In addition, local media provided coverage of this year's event. While KCAL news aired various segments throughout the day and evening of, the Fontana News Herald did a write-up that reported on the success of the event: "Excess perishables from the event were donated to local churches, soup kitchens, and missions the next day…Entire families had the opportunity to enjoy the free meal, while children were entertained by local clowns.
The sponsors of Eat & Be Well 2014 included a wide range of supportive organizations, including: Firm Media, Health Net, Cowboy Burgers, Niagara, B&BB, Music Changing Lives, OmniTrans, Burrtec, 66ers, Dart, Calvary Chapel, and the City of Fontana