About Project Boon
Project Boon, a 501(c)(3) nonprofit organization, is based in Southern California. We act as the organizing force behind a host of events every year, and while assisting the underserved is one of our primary achievements, we are also proud to:
Show people the power they have to change the lives of others and how to use this knowledge.
Offer a meaningful experience to the beneficiaries, participants, donors, and sponsors of events and create a lasting sense of community following these events.
Engage professionals, executives, and companies, demonstrating the human impact of their business contributions.
---
Our Team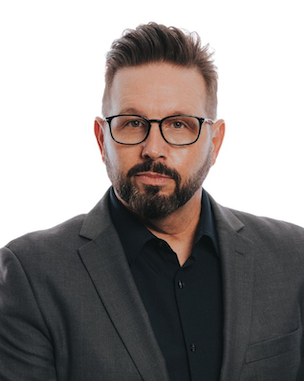 Christopher Suchánek – Executive Director
Chris Suchánek is the CEO at Firm Media, managing partner at CASKS Restaurant group and co-founder of Project Boon. He defines himself as a social entrepreneur and enjoys being connected to others. Project Boon is his opportunity to give back a little of what has been given to him and his wife, Karina
Suchánek. He believes that Project Boon is a vehicle for all of us to leave a small dent in the world we live in by making life a little better for others and helping people reach their goals and achieve their dreams wherever possible. Chris' underlying principle is that the receiver of the gift is the gift to the giver and that those at Project Boon are the ones who are blessed by the people who attend our events and receive our services.
---
Ana Karina Suchánek – Chief Financial Officer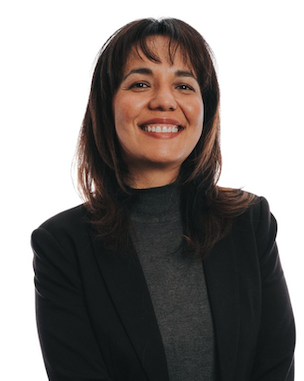 Ana Karina Suchánek was born in Mexico in a small town south of Jalisco (Tuxpan). She had a very simple and happy childhood with her two siblings – an older brother and a younger sister. She earned a degree in International Business and then moved to the United States in 1998. Becoming a General Manager a few months after she started in the restaurant industry, she became a restaurant owner in 2008. Eventually, she met the man she shares her life with, and together they love to travel, read, journal, and exercise in the morning.
Ana Karina is the President of Casks Restaurant Group (Hitch Burger) and co-founder of Project Boon. She helped found Project Boon because is passionate about helping individuals in need and believes that everyone has an inherent desire to give back and leave their mark on society. She believes in creating value for the community through each program Project Boon supports.
She works to grow toward her goals every day and is grateful for the opportunities she has had to reach many of them.
---
Ellyse Martinez – Director of Operations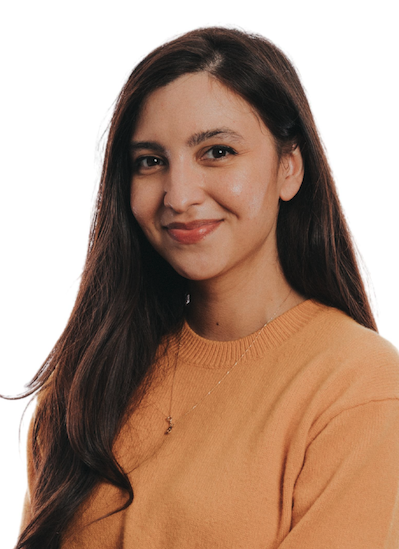 Ellyse is the Administrative Assistant at Firm Media and the Director of Operations for Project Boon. As a resident of the Inland Empire for most of her life, Ellyse credits her passion for serving the communities she grew up in to her family and their commitment to running youth sports organizations throughout her childhood. This has motivated her to work in a number of community service programs in cities around the Inland Empire, where she eventually received the opportunity to run a program assisting the elderly in the City of San Bernardino. She is inspired by Project Boon's commitment to helping underserved families in Southern California and she's excited to contribute to an organization she knows has the community's best interests at heart.
---
Our General Counsel
Brian McMahon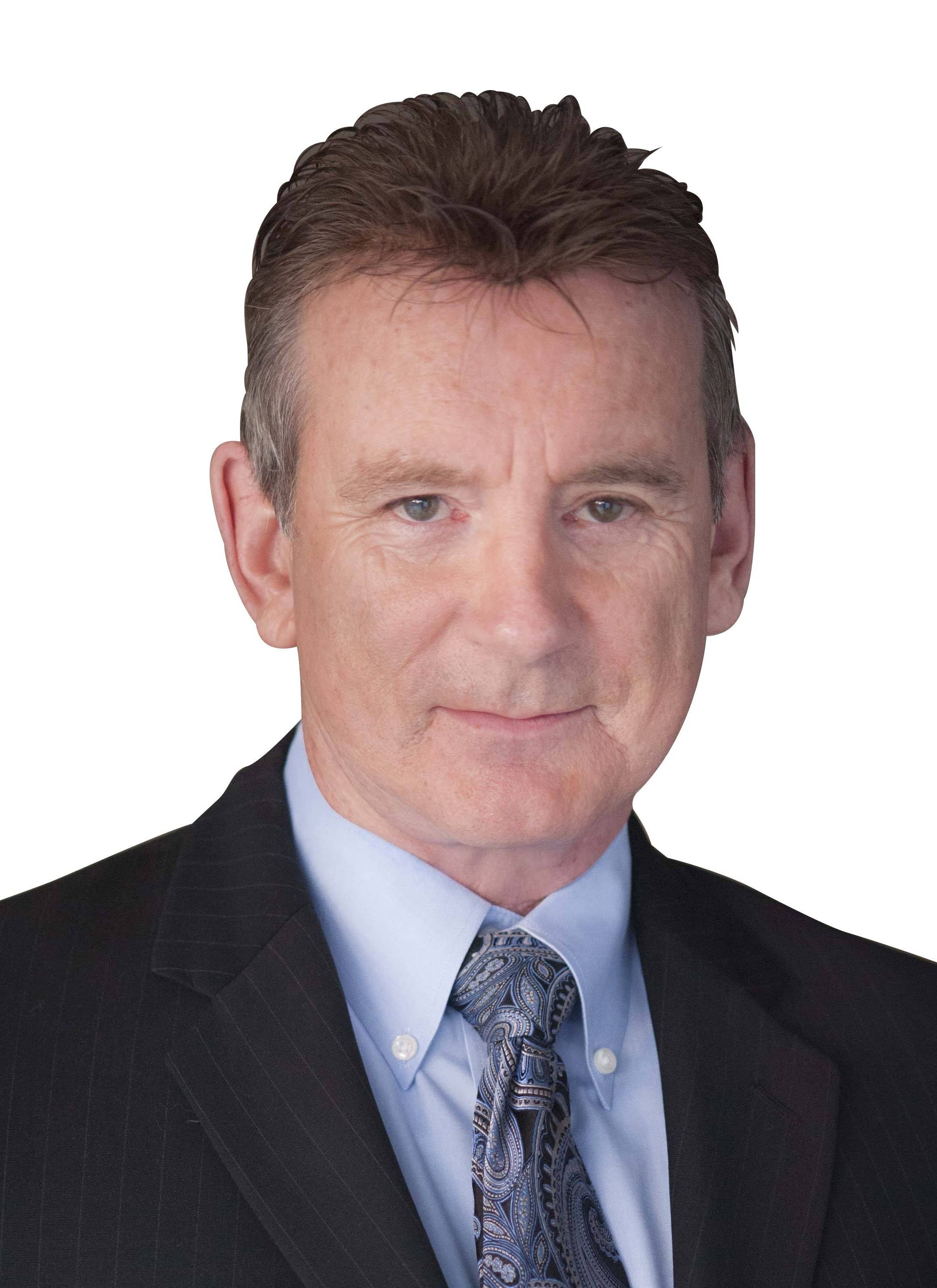 Brian McMahon is an attorney in the Los Angeles area who was admitted to practice law in California in July 1990.  Brian has developed his law practice and employment in the areas of consumer advocacy and compensation, typically helping those who have been injured or damaged by large corporations or unfair business practices.  Brian has also been engaged in various transactional engagements for small business entities and companies including LLCs, S-corporations, family trusts, and non-profits.
Brian has been volunteering for different Project Boon events and activities since 2013, including Eat & Be Well Thanksgiving event at Seville Park as well as various other fundraising events which benefit this important charity.  He is very happy to be part of the Project Boon family and is excited about moving forward as it continues to play an important part in the lives of so many adults and children in the U.S and Mexico.
---
Our Board Members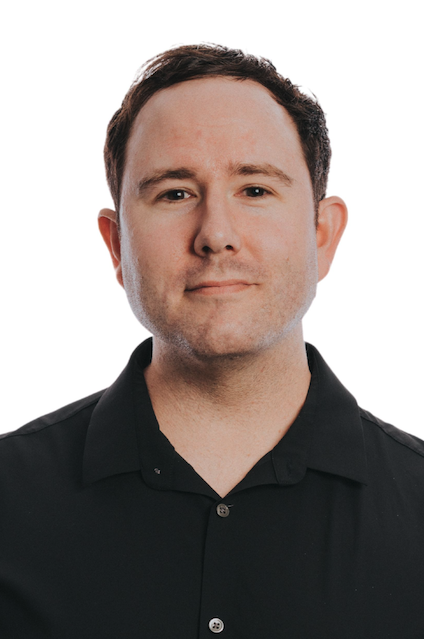 William Butler – Board Chair
William graduated from Chapman University with a Bachelor of Arts in Economics and a Bachelor of Science in Business. As the Founder and Managing Member of BNC Finance, he holds over 10 years of corporate finance experience. He enjoys collaborating on business ideas, traveling, and photography. He works with businesses to improve cash flow through debt financing and payment processing solutions. William also founded BNC Give, which works with businesses to improve payment processing solutions while donating a percentage of profits to partnering nonprofit organizations. William joined the team at Project Boon because he believes it's important to make a positive change in the lives of the underserved and that it is our duty to help out others who may have not been dealt the same hand of cards. While always attempting to maintain a positive outlook on things, he understands just how fortunate he is in his position. If he can help bring up others, it is rewarding to know that he can make a difference.
---
William Alviso – Volunteer Chair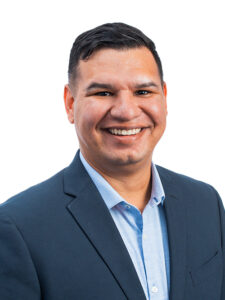 William Alviso is a Benefits Broker and Managing Partner with Honest Insurance Services serving Southern California. He specializes in building benefits packages for small to large companies. He loves working with different businesses to help owners create a benefits package that helps them attract and retain quality employees. He does this by developing a working relationship with business owners to learn the challenges they face and tailoring benefit solutions to fit their needs. His mission is to make sure employers and employees understand their health care benefits so they have the confidence to make better-informed decisions for their families. William believes Project Boon can bring a significant change in the community to help the underserved. With the help of the Project Boon team, he wants to bring more smiles to families that have fallen on tough times. William understands the position he is in to make a difference for the greater good. By immersing himself in the community and surrounding himself with people who are dedicated to bettering the world, he has gained a unique sense of purpose.
---
Daniel Lopez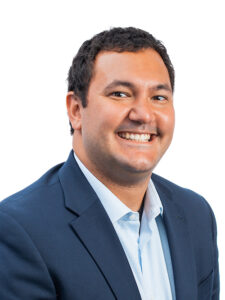 Daniel Lopez is an attorney in the Inland Empire who is licensed to practice law in California and New Jersey. Daniel is the founder of My Brand Esquire, Inc., which is a law firm dedicated to helping business owners protect their businesses and grow their brands through a focus on business and trademark law. Due to the federal nature of Daniel's practice, he is able to help both domestic and international business owners.
Daniel supports project boon because he wouldn't be where he is if it wasn't for the community help he received growing up. As a child of an immigrant mother living in an inner-city, he recognizes how important it is to have a strong community that helps each other grow. He believes one day Project Boon will be able to expand to the national level and help underserved families across the United States and potentially other countries.
---
Joel Clelland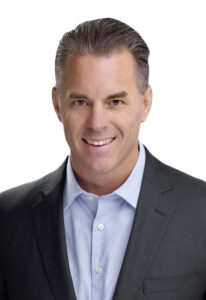 Joel Clelland is a husband, and father of five. With over twenty years of diverse career experience, including a Master's Degree in Education, Joel brings an impressive track record of leadership in various industries and capacities, including finance, education, and the nonprofit/philanthropic sector. Currently Joel works with the Gorman Learning Charter Network, a nonprofit public charter school, as a Personalized Learning Teacher.  One of Joel's passions is music. In addition to being an early Project Boon donor, Joel helped with Project Boon's largest event, "Eat & Be Well" for a number of years providing live rock music for the attendees and volunteers. Joel is also a past Board Chair of Project Boon and he continues to assist the organization with community engagement and expansion. Joel was quoted as saying, "I have a heart for service. I want to get the word out about Project Boon's work. And, I want to help the nonprofit become more sustainable and take its important steps into the future. I'm elated to be a part of this work!"
---
Independent Development Coordinator
Gail Polk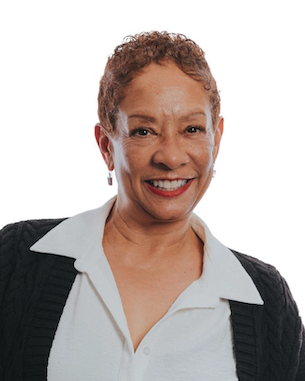 Gail is on a mission to make a real difference in her community – one step at a time. She works with Project Boon to boost their good work and spread awareness of their goals and financial needs, all while inspiring potential supporters and donors to join the cause. Food insecurity is a widespread problem across the United States, especially for children. In the Inland Empire alone, an estimated 400,000 people face hunger every day – something Gail feels passionate about changing. To make this happen, she works tirelessly with Project Boon towards their goal of finding a sustainable way to provide families with fresh produce and essential household items all year round.  Gail's commitment to making a positive difference extends beyond her professional pursuits – she also takes full advantage of her beautiful surroundings by spending time outdoors with her K9 companion. With each morning hike through Southern California's stunning landscapes, Gail knows that she is doing everything in her power to help eradicate food insecurity in her local area.
---